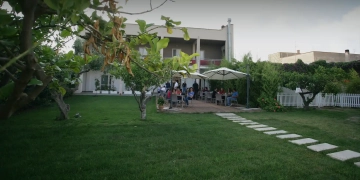 Divino Hotel

Your Hotel in Trapani

Divino Hotel Trapani is the hotel with a modern design that recreates the right atmosphere for a holiday of fun, good taste and relaxation , with a perfect geographical position for all types of travel : from work to pure leisure.
Thanks to its proximity to the Birgi airport and the Palermo-Mazara motorway , it is also the ideal solution as a Business Hotel, to organize your meetings in a regenerating location far from the chaos of the city.
Staying at the Divino Hotel you will relax in the shade of the olive trees by the pool without giving up fun and adventures , thanks to our very convenient location to easily reach all the most beautiful destinations in the province of Trapani, including the paradisiacal Egadi Islands .
We are located in Contrada Misiliscemi , between Trapani and Marsala, just 10 minutes from the Vincenzo Florio di Birgi airport and 5 minutes from our partner farmhouse.
Just 2 km from us is the Vultaggio farm , which supplies the hotel daily with its excellent genuine and high quality products , enchanting us with all the delicacies of Sicilian flavors and with local raw materials . A real panacea for our health.
Lulled by the pool , choose the most interesting activities and rediscover the taste of fun , spend a relaxing and well -being stay in the company of your family and friends at the Divino Hotel.
We are waiting for you to experience unforgettable holidays together in the beautiful province of Trapani.
To make your holidays full of every emotion , we have prepared interesting offers for you to rediscover the area and to make your stay a perfect opportunity to relax and forget the daily stress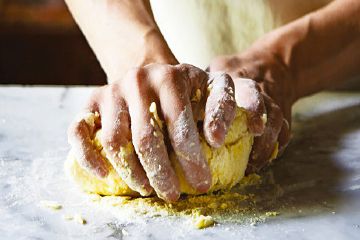 Seven days of tour to discover the wonderful Western Sicily with its traditions, flavors and aromas to be discovered.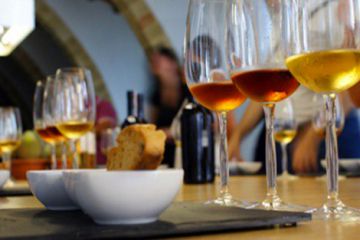 Not just the sea! Discovering the wonders of Western Sicily in the winter.
We offer perfect booking services to enjoy your holidays without worries.
To rent a car or a bike , a mini -cruise or a wine tasting , you can book your exclusive services directly with us, taking advantage of the best deals.
Discover the most beautiful attractions and the magical coasts of western Sicily and experience a holiday without giving up!