Padel fields in Trapani
Don't give up on sport even on vacation! Take advantage of the 2 Padel fields in Trapani of the Agriturismo Vultaggio affiliated with the Divino Hotel.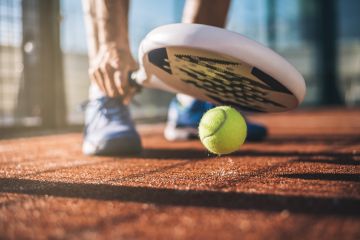 Padel is a very fun game that has only come into vogue in recent years . What makes it so appealing is that it has no limits : you can play regardless of your age, gender, physical or technical condition. It is a game and a sport accessible to all .
Padel is an excellent excuse to meet up with friends without giving up physical activity, becoming the perfect fun that allows training.
This sport is the perfect combination of different racket disciplines such as tennis , squash and racquetball and the rules are basically those of tennis. The racket is a solid and perforated "paddle" to make it lighter.
Use the Padel fields to have fun, have fun and train in company by registering on the Wansport site of the farm at www.agriturismovultaggio.wansport.com
We are waiting for you.